Pool Bubblers Installation Services for Boynton Beach Residents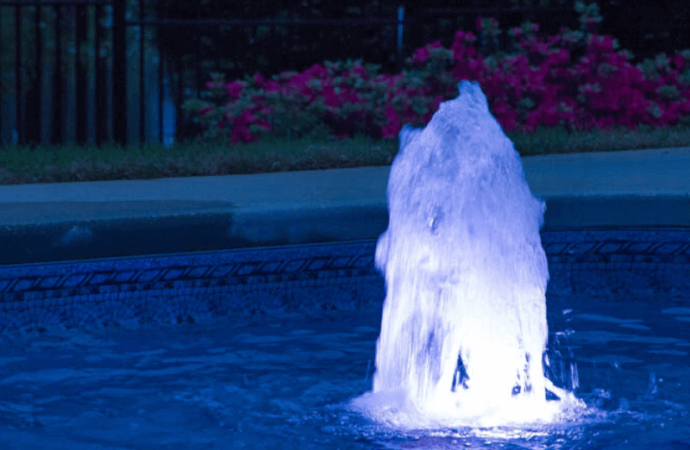 Pool bubblers, also known as water features or pool fountains, have become increasingly popular among pool owners who seek to add a new elegant feature without spending a fortune. After all, it isn't a secret that waterfalls and your regular fountains cost a lot of money, leading to quitting the idea of having one or just opting for another feature. Whenever you want to choose a pool bubblers installation for your space, our SoFlo Pool Decks and Pavers of Boynton Beach team will be more than happy to help.
Unlike other companies, we consider them stunning, which has been like this since the beginning. Therefore, we specialized in their installation and how we can enhance any pool space with one or two of the bubblers. After all, it is possible to have some features in place to boost and enhance any pool, but it needs to be done neatly so the feature won't fall apart with time.
This is why we encourage you to contact us and work with qualified experts in the area. Unless you have a specific request we cannot fulfill, we will be happy to take on any other project in your hands so that you get the most out of your investment and project.
But will pool bubblers provide you with the specific result you are looking for? As long as you want a fountain or waterfall effect or bet on the usual designs and styles of water features, you won't regret having all the nozzles or jets installed in your pool area.
Is It Only an Aesthetical Advantage to Install Pool Bubblers?
---
As a company and contractors who truly worry about you, we focus on bringing benefits that aren't only focused on aesthetic appeal. As much as pool bubblers will contribute to this the most, they also have a main functional benefit: water circulation.
Going in order, we can help you have a list of all the benefits involving their installation and why you should consider them for more than a new look and effect in your pool:
Soothing sounds may feel like an extra. However, the gentle bubbling of water produced by pool bubblers creates a calming and relaxing atmosphere. This can help to drown out background noise and provide a serene environment for you and your guests. Therefore, you will want it if you want to enjoy a relaxing space more than once a year.

It will be good entertainment for children since they love playing in and around bubbling water features. Adding pool bubblers to your swimming pool can provide endless hours of entertainment for the little ones, making your pool even more family-friendly. After all, they are installed inside the pool or at the edges, allowing for a more fun time.
Increases your property value due to how popular water features are. Additionally, you can get more for them than what you paid for the installation.

Finally, you improve water circulation thanks to how the system's pumps, hoses, and nozzles work.
What Type of Pool Bubbler Is the Best for Your Pool?
---
Is it possible to have different types of pool bubblers? The right question will be if there are different types or not. Fortunately, you do have multiple options and can get an amazing result with any of them.
Among the most popular, you have deck jets installed around your pool's perimeter and shoot a stream of water into the pool. They can be adjusted to create different water effects and even be illuminated with LED lights for a stunning nighttime display. As long as you let us know what customization you want, we can make it happen.
Next, laminar jets produce a smooth, glass-like water stream that gracefully falls into the pool. They are often combined with LED lights to create a mesmerizing light show, but they can be installed by themselves and still get a stunning result.
In case you are looking for a more natural and usual look, bubbler fountains are installed directly into the pool floor and create a bubbling water effect. Additionally, they can be placed in shallow areas like beach entries or sun shelves, adding a playful touch to these popular pool features.
When choosing the right pool bubblers for your swimming pool, consider factors such as your pool design, budget, and personal preferences. Our company can help you make decisions based on pros and cons and how you are introduced to and perceive every pool bubbler available. Hence, you can contact us and ask all questions so that we can work with you on the project.
Is Working with Our Experts the Right Choice for Pool Bubblers Installation?
---
Absolutely. We are quite confident about our skills and experience, which is why we pride ourselves in the installations we can provide, regardless of the bubbler type you choose. We openly provide information about all of them and can even deliver a free inspection and estimate so that you can make a well-informed decision.
In addition to our attention and support, you can get a quote that adapts to your budget as long as you let us know in advance how much you are willing to invest. Otherwise, we will work around multiple options based on preference and the type of effect you are trying to get in your pool.
Overall, the process we follow for installing pool bubblers is simple. First, we get the outlet and pump in place. Second, we include the hose and place the nozzles. Finally, we get the system to work.
However, this will depend on the type of jets or bubblers you choose for your space. Therefore, contact us to learn more about the types mentioned before or to work on your customization to get the specific result you are looking for.
You can call, email, or use our contact form to reach out and schedule the free inspection and estimate.
Below is our list of additional services: