Pool Deck Resurfacing for Cypress Bend Residents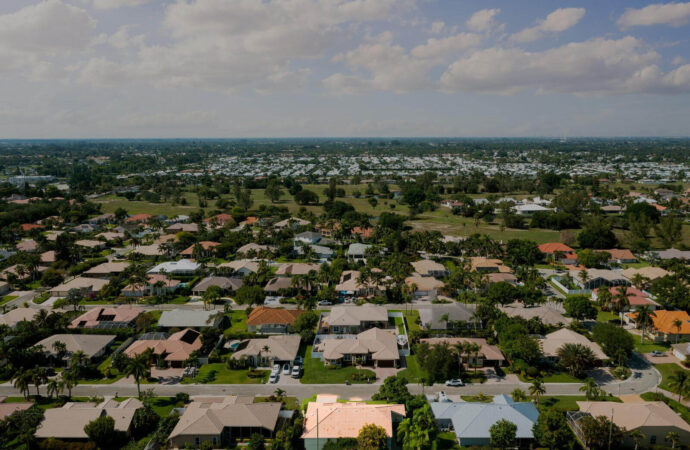 Working with qualified professionals for your pool deck resurfacing can take time. Not because you cannot find companies and contractors but because many don't deliver what they promise. As a result, you won't get the perfect results you are looking for or the neat and stunning space you want. Instead, you get poor services that only lead to more complications, leading to more expenses, and having to repeat projects. At SoFlo Pool Decks and Pavers of Boynton Beach, our contractors can help you with your pool in Cypress Bend so that you get the most out of your projects and investment.
Our contractors are able to work on your multiple projects and provide services around your needs in terms of aesthetics and functionality. Therefore, you can rely on us regardless of the project you have in mind and how you want to approach it. In case you are unable to determine what service you require because of your doubts and questions about what you need, we can start here and provide support.
Working with our contractors means you will get more than people who will get there and handle all the heavy lifting and move the bricks or parts of the pool. Instead, you have professionals who will support you throughout the project and ensure you have all the recommendations and advice needed to make well-informed decisions.
As long as you allow us to do so, we will be happy to provide inspections and free estimates for any of our services. Additionally, we can consider your budget and ensure that the project and what we are crafting for you stay within limits.
Is Our Pool Acid Wash for Every Pool?
---
Unlike popular belief, not all pools can stand acid washing. You are damaging your surface whenever you perform this service since the chemical and muriatic acid used will naturally remove parts of your surfacing or finishing. As a result, you have to carefully work on how often it is done or if it is doing more harm than good.
Considering you have a project at hand and need the grime and sediment to be removed, you need to work around the finish's condition and what your pool truly needs. For this, our company can provide a free inspection, and we help you determine whether your pool can get acid washing. In case it is impossible or not recommended, we will find a solution for you so that everything is still removed.
But if we are able to perform it, our contractors will spray the chemicals, let them sit, and start scrubbing once it is done. Then we inspect the surface, perform any extra steps and repairs, and wash it with water and proper soap so that it is safe to use before we fill it again.
For this and more information about our services, feel free to email or call our team. Unlike other contractors, we would love to know about you before delivering the service.
Below is our list of additional services: