Pool Equipment Upgrade Services for Boynton Beach Residents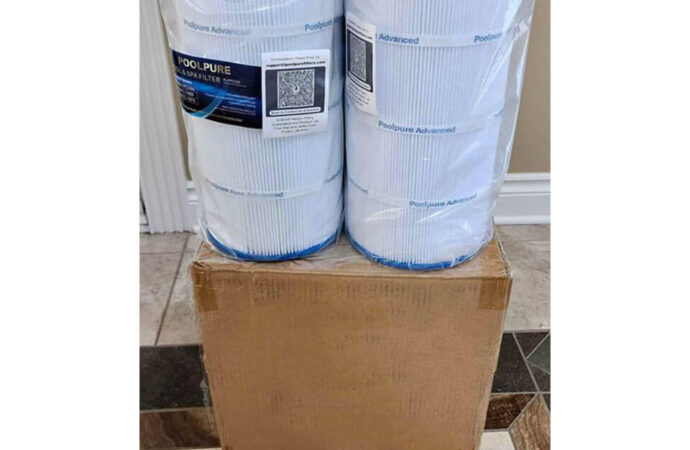 Are you thinking about improving your pool? Then you should consider starting with the equipment more than the aesthetics themselves. As much as we know people love working o the surface, features, and more items, the pumps, connections, and other elements will truly improve your pool's performance. At SoFlo Pool Decks and Pavers of Boynton Beach, we can lend you more than a hand in making this possible. Therefore, rely on us for all types of pool equipment upgrades so that you get the most out of your feature and how it can be enjoyed.
Now, this can be overwhelming. To begin with, there are many ways to enhance your swimming experience, and one of the best methods is upgrading the pumps and how they will boost your water circulation. Additionally, you can work with changes that can improve your pool's functionality and save you money in the long run by reducing maintenance costs and energy consumption. Hence, you want to consider the upgrades based on needs, not only what you consider the best.
In case you have many questions and doubts, our contractors can start right here. We will give you all the details and help you decide what upgrade should come first. Then we provide a guide and details about the different routes we can take for them. Rest assured; our contractors will handle the entire process so you are worry-free and can work with any upgrade you want, especially if you already have one or more in mind.
This Is Why You Should Go for Pool Equipment Upgrades
---
Whenever someone tells you to enhance something in your pool, don't ignore how you can upgrade equipment. If you have questions or needs, think about these benefits first. Increasing energy efficiency is one of the most significant benefits of upgrading your pool equipment.
For instance, newer equipment is designed to consume less power while still providing optimal performance. Therefore, upgrading to an energy-efficient pool pump can save you up to 90% on your energy bills. This translates to significant savings over the pump's lifetime, which can be as long as ten years. In case you opt for a very new model, you can expect it to perform well for over a decade.
Additionally, you will have improved water quality. By installing an advanced filtration system, you can achieve crystal-clear water that is free of contaminants and safe for swimming, and any person can use the pool. Modern filtration systems are more effective at removing debris and bacteria, which can lead to a healthier swimming environment and reduced chemical usage.
Having an automation system will make your life easier as well. You can schedule cleans, filtration, and how the pumps turn on and off so that you can save time and effort in maintenance. This, coupled with other upgrades for your connections, can help you forget about going to the pool several times a day.
Our contractors can help you make decisions and give you different benefits depending on your desired upgrade. Therefore, don't hesitate to contact us and work with the team.
What Is the Latest Technology in Pool Equipment?
---
For fear of how technology evolves, some pool owners decide to skip upgrades for many years. We understand this as pumps and all products continuously progress and change, providing pool owners with even more options to improve their swimming experience. Hence, it is crucial to consider what you get from the upgrades and how you want to approach them. For instance, you don't want to upgrade equipment for another that won't last more than a few years.
In case you are considering the newest option, remember that some of the latest technologies in pool equipment include variable-speed pumps, saltwater chlorine generators, and automated pool covers. Additionally, you have to consider that some are for aesthetical purposes or comfort, while others are aimed at a better performance or all benefits simultaneously.
Above all the options available, we consider variable-speed pumps are a priority since they allow you to adjust the flow rate based on your pool's needs. This customization can lead to significant energy savings and improved water circulation.
On the other hand, saltwater chlorine generators are another popular option for pool owners seeking an alternative to traditional chlorination methods. These systems convert salt into chlorine, eliminating the need for harsh chemicals and providing a more natural swimming experience.
Pool covers, automation systems, or new connections. Water filters or even some single pumps that provide efficiency and energy saving will be key options for your pool.
We Are the Experts for Your Pool Equipment Upgrade
---
When considering pool equipment upgrades, working with a reliable and experienced contractor is crucial. After all, the right contractor can assess your pool's needs, recommend appropriate upgrades, and ensure a seamless installation process. At SoFlo Pool Decks and Pavers of Boynton Beach, we can provide full support and assistance to identify and complete all the installations and upgrades in your space.
Our commitment to staying current with industry trends and technological advancements, coupled with our team's experience, will be everything you need to guarantee reliable and quality results.
By choosing us, you will be working with trusted and experienced contractors that truly worry about your needs and what you require. Unlike other companies, we want to ensure we get every detail right. Therefore, you can come to us and ask all questions, let us know what needs you have, your budget, and if there are any preferences. We would love to discuss the upgrades and provide recommendations.
Remember, a well-maintained and upgraded pool not only adds value to your property but also contributes to the well-being of your family and friends.
As long as you take the first step towards a better swimming experience by considering pool equipment upgrades and contacting us, we can deliver top-quality services. Hence, don't hesitate to contact us today or any day of the year!
Below is our list of additional services: