SoFlo Pool Decks and Pavers of Boynton Beach Services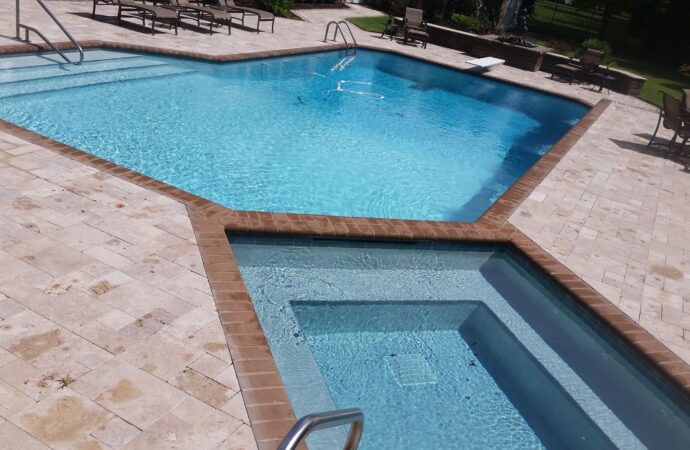 Finding qualified Contractors for pool deck resurfacing is one thing. Being able to get more services and assistance with other projects is a different story. As most companies aren't able to deliver multiple solutions, you ought to find several companies at once so that you get support with your pool area. At SoFlo Pool Decks and Pavers of Boynton Beach, we can help you with every step and make sure your pool is in the best condition with resurfacing, repairs, and 10+ other services available in the area.
Unlike other contractors, we like working in order and a process that makes it easier for you to get access to our services. First, you need to take the step of contacting us via email, phone, or using our contact form. Second, our staff will get back to you with the answers to all your questions and clear doubts about the services. Finally, we can schedule a free visit or inspection so that you get a free estimate for the project at hand.
Remember that we are not limited to providing a single service or being there when you request one. You can ask all questions and clear doubts based on not knowing what to do for your pool area. Hence, our team is here to provide support and advice above all. Don't hesitate to get in touch and have all contractors consider your ideas, needs, and preferences at once so that you can get the perfect result for your pool area.
When hiring pool deck resurfacing contractors, the service you expect to receive is exactly that: resurfacing. However, real professionals in the industry should be able to offer more solutions and services to the community since resurfacing alone can bring many more needs and additions to the projects based on the client's needs and preferences.
We, SoFlo Pool Decks and Pavers of Boynton Beach worry about every detail, and since we know how much work and how many details a project in your pool area can take, we decided to add more services over the years.
Pool deck resurfacing remains the top service in our company, but we know some people come with a very specific idea in mind, while others have a general or even no clue of what they need with all this.
This is why we have very specific general services such as:
Residential pool deck resurfacing: we will help you to determine what you need for your pool deck and how we can change the entire surface for you while handling repairs and any issues in the process. You can choose the same surface you have right now and just add a new coat, or go for different material and design available in our company.
Commercial pool deck resurfacing: we help commercial property owners will their pool decks and make sure all guests, visitors, or clients can enjoy the space without any issues. This, just like with residential pool deck resurfacing, can involve more than just resurfacing the space, as lighting or other features may be needed to achieve the desired result in terms of landscaping and aesthetics.
Of course, these services are mainly requested by homeowners and commercial property owners—respectively—based on the needs and the basic idea of needing resurfacing. However, if you have some ideas in specific or want us to work around some materials and options, we have more services waiting for you:
Make sure to contact us for more information about our services and request either a free quote or have our team work right away.
Below is our list of additional services: